Pecuaria Devt. Cooperative
Barangay Lanipga | Bula, Camarines Sur | Philippines
---
The Story of Struggle and fulfillment.
---
---
Pecuaria is a story of struggle for better life. A manifestation of people aspiring to manage their own resources and masters of their fate and destiny.
Pecuaria started as Union Agricula y Pecuaria del Sur de Luzon in 1952 as animal farm. It ceased operation in 1985 and was offered for voluntary offer to sale (VOS) under the Comprehensive Agrarian Reform Program (CARP) Law in 1988
In 1989, struggle for control over the hacienda erupted between 2 farmer groups.
---
Market Inclusion of Small Farmers
---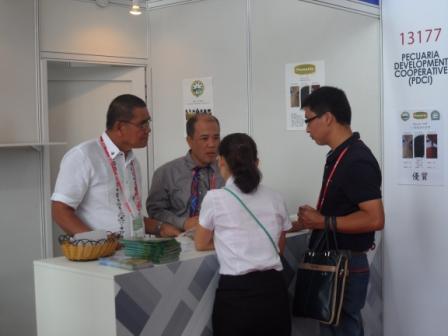 ---
PDCI over the years works on inclusion of small farmers in the market.
Through the support of non-government organization partners, the government, PDCI has successfully establishedd its organic rice business. At present, PDCI's organic rice can be purchased in big supermarket chain like SM Supermarket, Puregold in the Philippines.